Hi friends, I'm Jillian! The creator of Jillian's Healthful Eats! I'm the one who cooks all the meals, develops all the recipes, takes all the photographs, and washes all the dishes! Welcome to my blog! However you found me, I'm so grateful you did.
I absolutely love cooking and being able to share all of my healthy recipes. I firmly believe that if you include your kids in the cooking process, they are more likely to eat the meal. Being a mother of 3 youngsters, I strongly stand behind cooking my children a healthy meal every day. All my recipes are quick, easy recipes because let's be honest with so many kids there is minimal to zero time left for meals that take a long time to make. Most of my meals take under 30 minutes to make!
I usually have my little sidekicks next to me. That would be my eldest daughter, Taylor, my son, Luke, and the baby of the family, my other daughter, Cameran. We make most of my meals together. I usually find something fun and easy for them to do and I include that in each of my recipes.
My blog focuses on taking a basic meal and tweaking it to use wholesome, clean ingredients!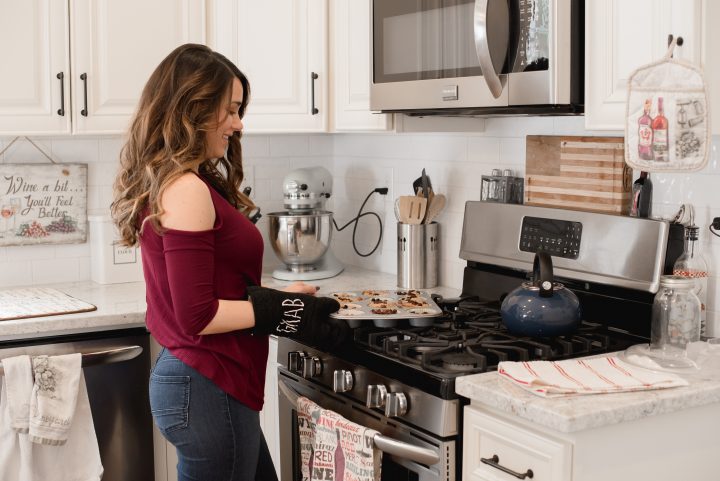 What you'll find on Jillian's Healthful Eats
I am constantly looking for ways to change dishes into healthier versions. You will find tons of healthy recipes for breakfasts, lunches, dinners, snacks, appetizers, and desserts, and most recently my new obsession is air fryer recipes. I love creating new meals for my family to enjoy and hopefully, you will enjoy them too!
The recipes contain detailed step-by-step directions, along with step-by-step photos. Each recipe also has tips on how to include your children in the cooking process.
WHY THE HEALTHY ROUTE?
Throughout my life, I have always been really active. I was always involved in sports growing up and when those days ended I needed another way to stay in shape. My Mother was always an avid gym goer and so I decided to see what the hype was all about. At that time I joined a gym and really got into working out and exercising. I then started thinking of other ways that I could become even more fit and healthy. So, I started focusing on the things I was putting into my body.
Let me just tell you I was not always super healthy growing up. I loved my junk food and let's be honest, sometimes I still do! Well, when my husband and I moved in together I started experimenting with every type of healthy food out there. That has now become my way of life.
Since becoming a Mother, I know that I want to continue being the best role model for my children that I know I can be and teach them that eating healthy and staying fit are important things to know in life!
Fun Facts About Jillian
I started Jillian's Healthful Eats because Instagram followers were asking for recipes I was posting and I needed more space to write them up 🙂
I have 3 beautiful children, and am pregnant with my 4th child!
I was born, raised, and am raising my own family in New Jersey! I am definitely a huge fan of the Jersey shore and spending days at the beach. (My husband and I fell in love down at the Jersey shore).
I have a passion for fitness and health and hope I instill that in my children.
Keeping in touch
If you are interested in working with me, please head to my Work With Me page to see the services I offer!
Make sure you sign up for my newsletter by filling in your e-mail address below. Once you do you will continue to receive my delicious and nutritious recipes sent straight to your inbox!
I hope that you truly enjoy what I have to offer and share as much as I know I will take pleasure in posting!