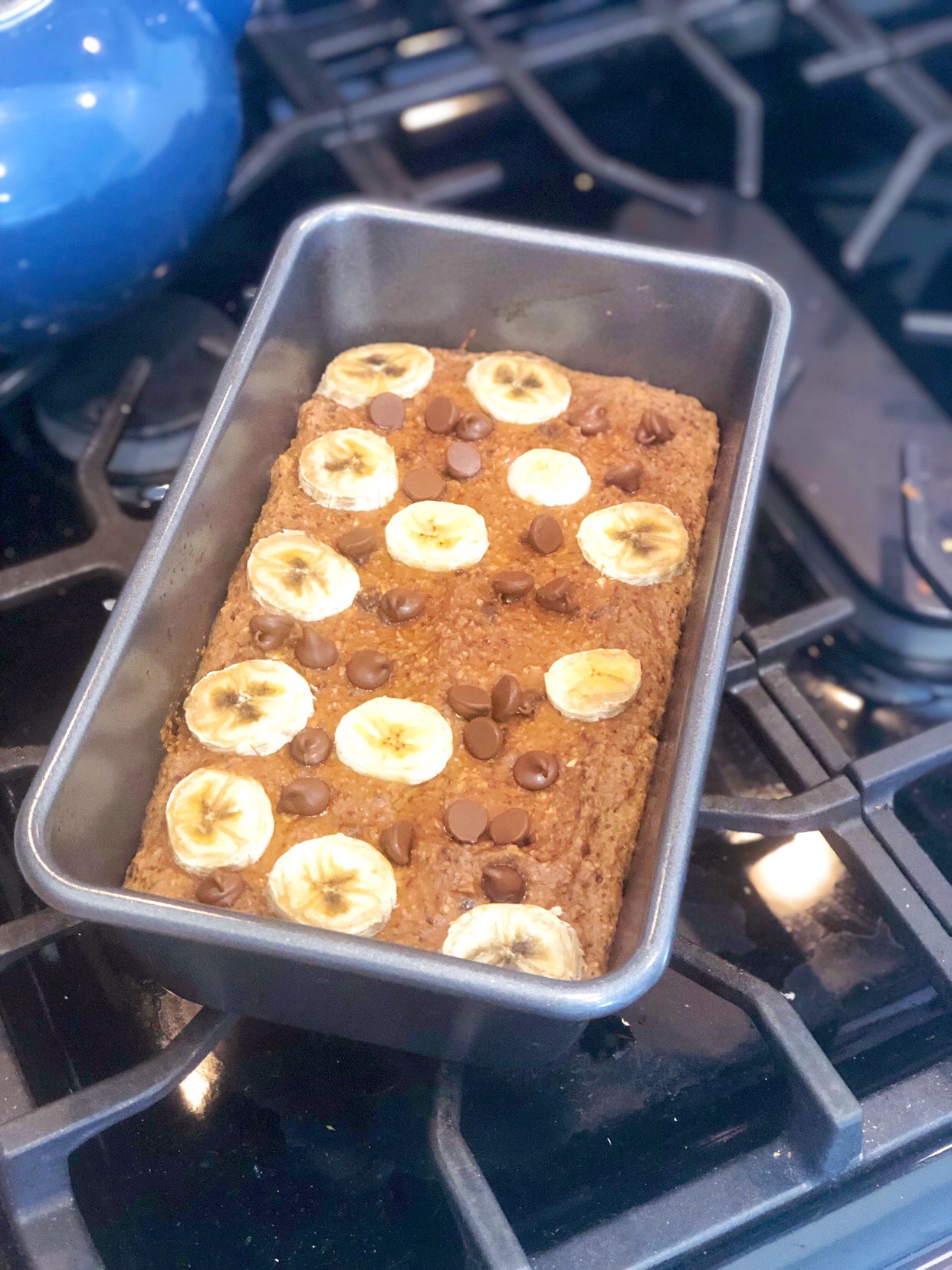 So, I am slightly obsessed with this flourless banana bread! It is beyond moist and one piece is super filling. It was perfect for a dessert or snack. I am a sucker for a good dessert, especially at the end of the day after dinner, when I shouldn't be eating anything at all. It only calls for 4 ingredients, also, which is helpful if you don't have much in the house. You only need bananas, old-fashioned oats, natural peanut butter, and semi-sweet dark chocolate morsels. The bananas is what makes this bread everything it is 🙂 You must try this flourless banana bread ASAP!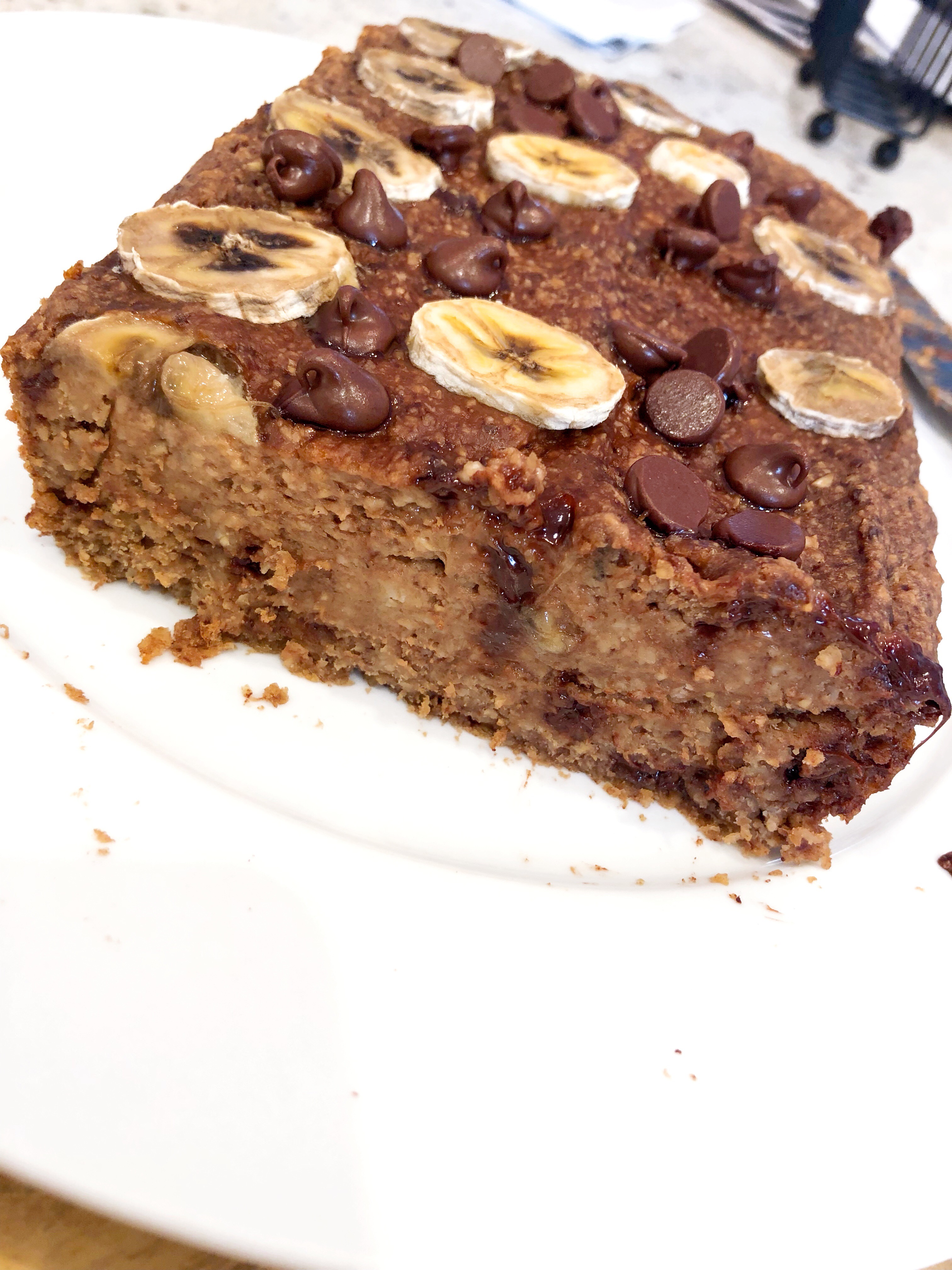 Why eat bananas
High fiber content. Bananas are loaded with fiber (both soluble and insoluble)
Hight fiber food are also said to be good for your heart health
They are supportive with digestion and building a metabolism
They are loaded with nutrients!
High source of potassium (I think this is what they are mainly known for) This makes them a super fruit
Bananas also have low salt which is a plus
They are also high in iron, which helps with Anemia
Ingredients to make this bread
cooking spray
4 to 5 medium ripe bananas
2 cups old fashioned oats
1 cup natural peanut butter
1 cup semi-sweet or dark chocolate chips
How to make this insanely moist bread
Preheat oven to 350 degrees. Lightly grease a loaf pan and spray with coconut cooking spray.
In a blender add bananas, oats, and peanut butter and blend until smooth. Fold in the chocolate chips.
Pour batter into load pan and if desired garnish with more bananas and chocolate chips.
Bake for 25-30 minutes!
*Can store in an airtight container in fridge for up to 5 days!