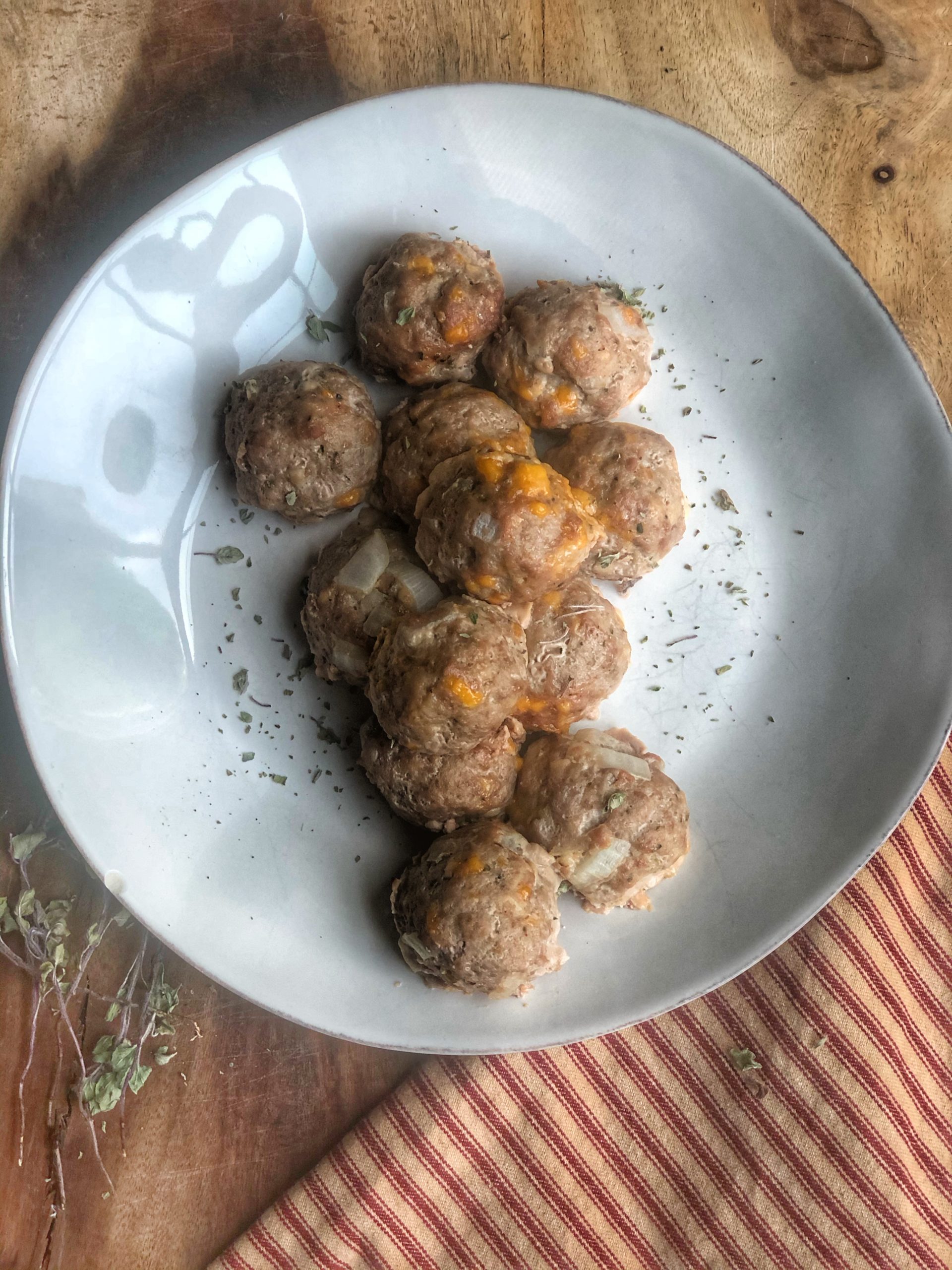 Ingredients to make these balls
For the ground turkey meatballs
1 lb ground turkey
⅔ cup feta cheese
2 cloves minced garlic
1 medium onion, diced
1 egg
1 tsp dried oregano
kosher salt to taste
ground black pepper to taste
1 tbsp worcestershire sauce
1 tsp paprika
1 tbsp Adobo all purpose seasoning with cumin
For the yogurt dill sauce
1 cup plain greek yogurt
½ tsp lemon pepper
1 tsp dill
juice from half a lemon
kosher salt to taste
ground black pepper to taste
Directions to make cheese stuffed meatballs
In a large bowl combine garlic, onion, ground turkey, egg, worcestershire sauce and all the spices. Mix well to combine.
Form balls using hands. Push top of knuckle into each ball to form a small indent. Stuff with cheese and close cheese inside of ball.
Place balls on a baking pan lined with parchment paper.
Bake at 375 ° for 30 minutes.
If you choose to fry the meatballs, place balls on large non-stick skillet and pour 1 tbsp of avocado on top. Cook the meatballs until they are cooked all the way through. Roll balls around in pan occasionally to be sure all sides are cooking evenly. Will take about 25 min.
Serve with the yogurt dill sauce or your choice of desired toppings! Can also serve with a whole wheat starch, like brown rice or quinoa, or a veggie of your choice :
How do you make yogurt dill sauce?
Combine all ingredients in a small mixing bowl! That's it, Voila! Serve with cooked meatballs 🙂