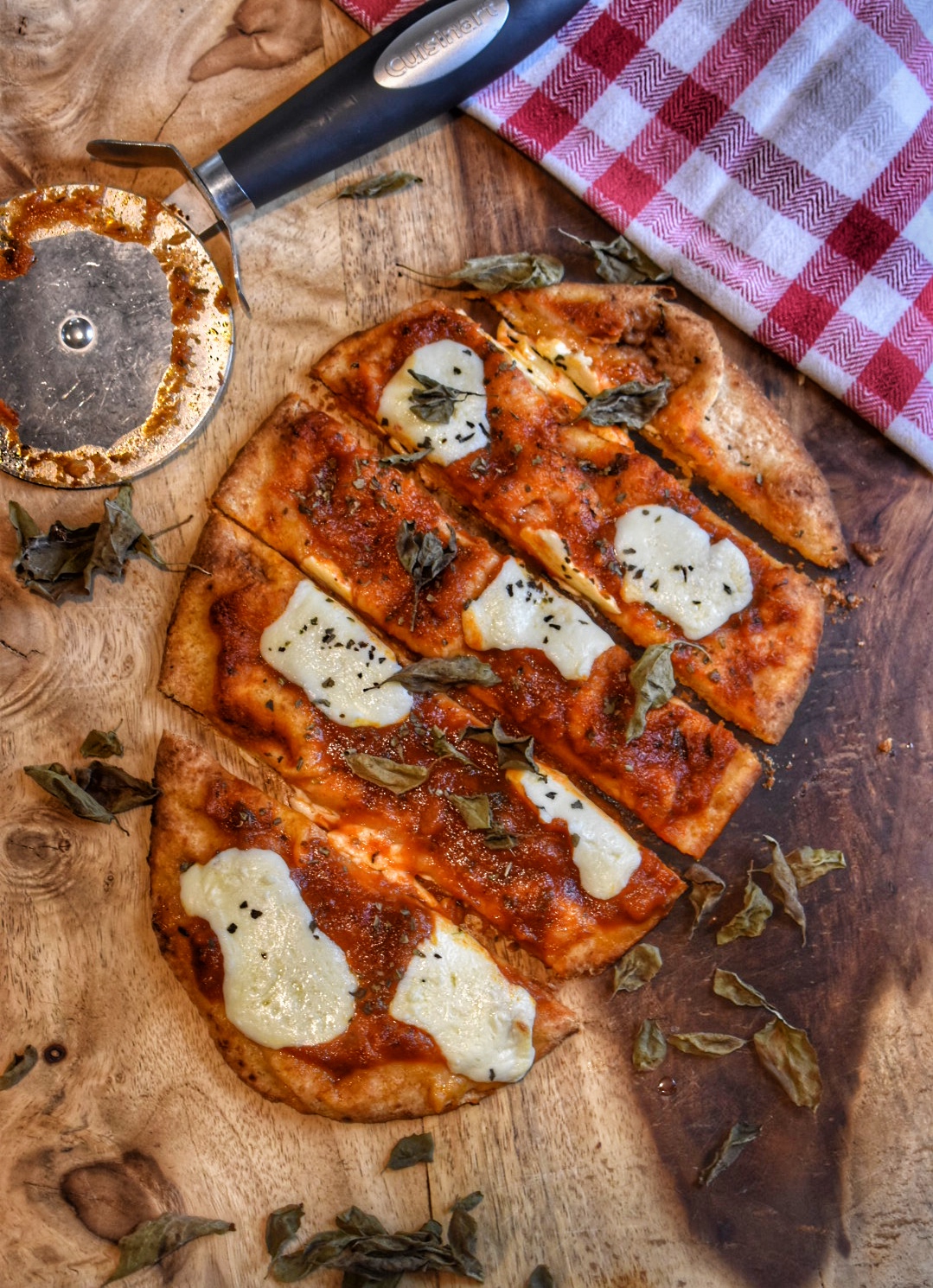 So, let me just say Naan pizza is one of my favorite go-to meals and it literally takes maybe 10 minutes to make from start to finish.  In one whole wheat Naan pizza you will only consume about 243 calories.  So, if you're looking to lose some weight, but are finding it very difficult to give up that pizza, then here is your answer. 
Naan bread is made with refined flour and obviously anything that is processed is not good for you.  I have found so many different ways to make your Naan too.  I've compiled a list of my Five Favorite Naan Pizza Ideas.  We all have our favorites!  My husband's favorite is vodka sauce with shredded mozz and seasoned with garlic powder, oregano, and red pepper flakes :0.  I am not one that really enjoys spicy things so I, on the other hand, stay far away from the red pepper flakes 🙂
How to make Naan pizza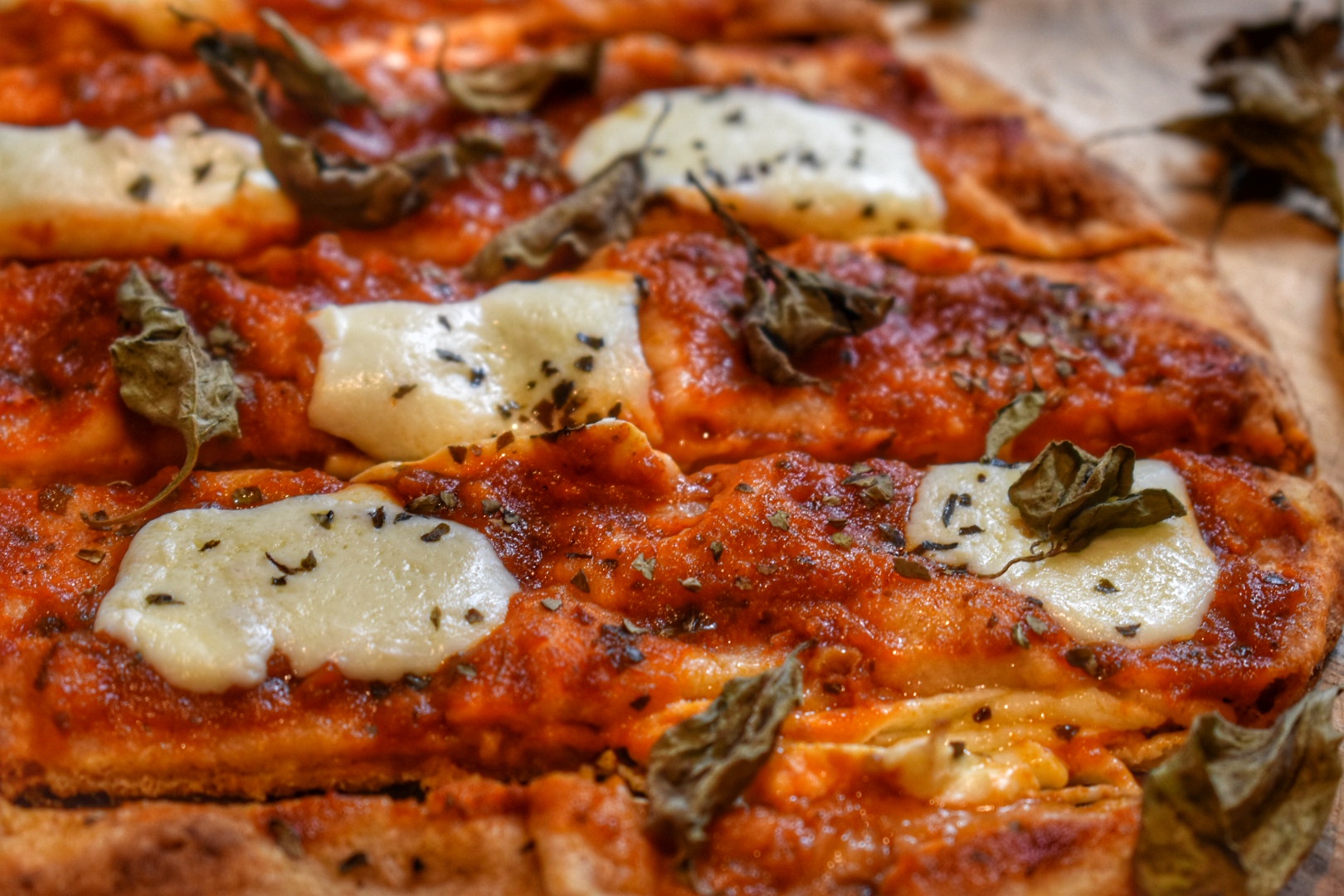 I have mentioned in the past that I believe if your children help you make dinner they are more inclined to actually eat it.  Luke  might be a little young to help spread the sauce, but he does like throwing the cheese on top and she absolutely lovessssss pizza!  I mean, let's be serious, not many people don't like pizza! 
Taylor can probably make an entire Naan all by herself!  So, to make a standard Naan pizza, you simply set your oven to 400° and you need to wet your bread just a little to prevent sticking.
I just sprinkle a tiny bit on top because I spray the pan I'm cooking them on with coconut or avocado cooking spray. Then, you place the Naan bread onto the pan and put whatever toppings you desire on top of the bread. You only cook the Naan for about 10 - 12 minutes. I will usually take mine out and check the bottom and sometimes put it back in for an extra minute or two because I love crispy pizza. What do you need to make Naan pizza?
Ingredients to make these pizzas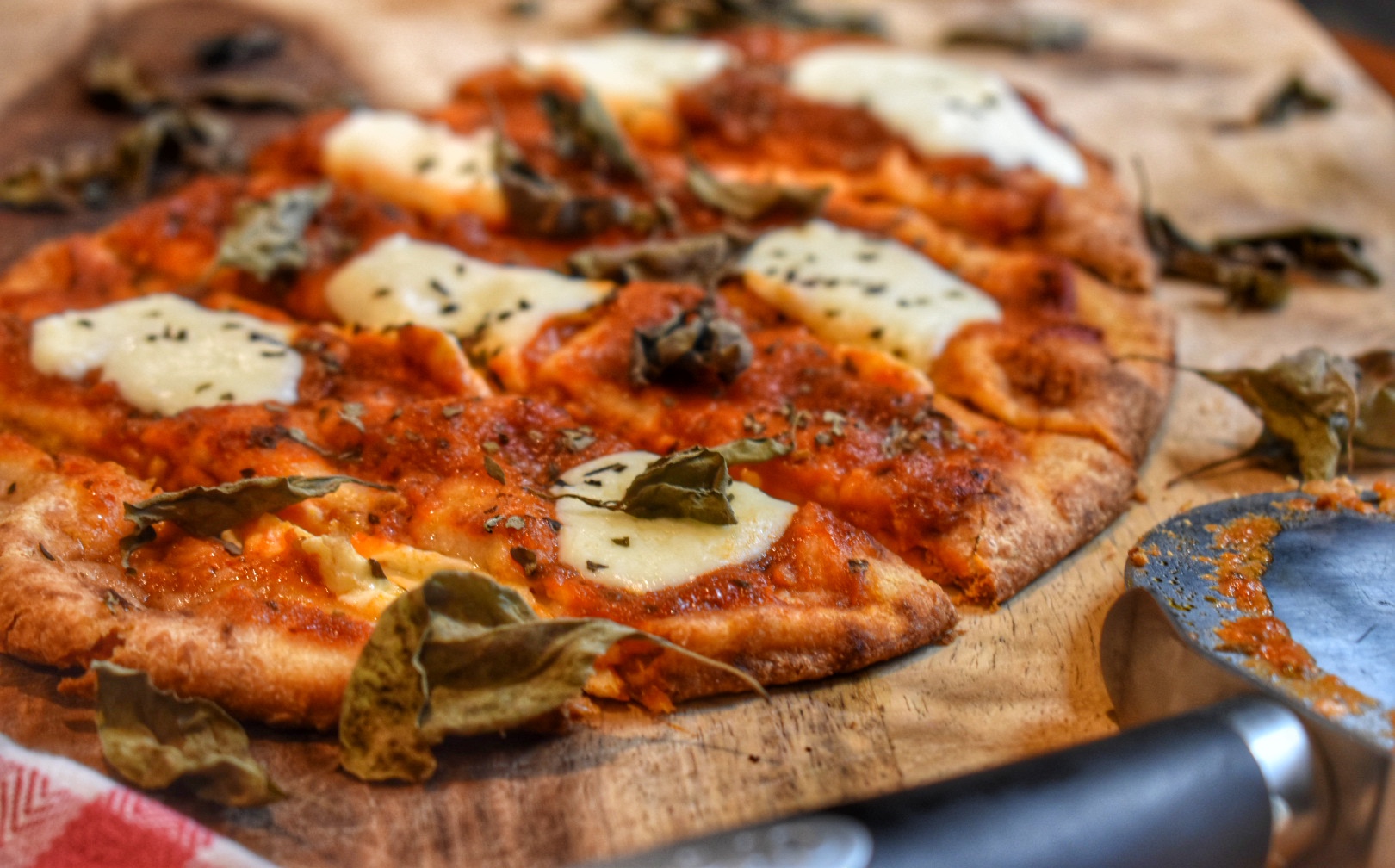 Naan bread (comes in packages of 2) I always use Stonefire brand that I buy at Shoprite or you can get some on Amazon I've linked below.
coconut or avocado cooking spray
Toppings may vary depending on whatever it is you're in the mood for. Get Creative! 🙂 I've shared some of my favorites below.
My favorite pizza pan to make Naan pizza on is the one with the holes in it from Cusinart. Linked below 🙂
  Stonefire Naan Three Pack - Original, Whole Wheat, & Roasted Garlic
Cuisinart Nonstick 14-Inch Pizza Pan
How to make basic Naan pizza
Preheat oven to 400°
Sprinkle a tiny bit of water onto naan bread
Spray your pizza pan with coconut or avocado cooking spray
Cover your Naan breads with whatever toppings you prefer
ENJOY!!!!!!!!!!!!!
Now for my Top 5 Naan Recipes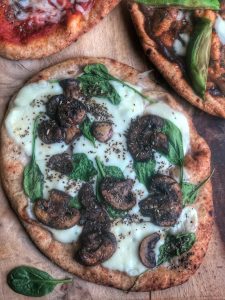 The perfect combo of ingredients that will keep you wanting more!

 2. Taco Naan Pizza!
A combination of your 2 favorite dinners!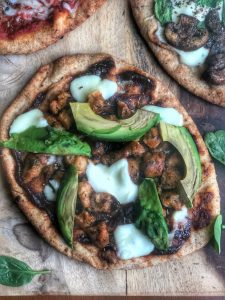 A summer pizza dish that will leave you satisfied and wanting more at the same time 😉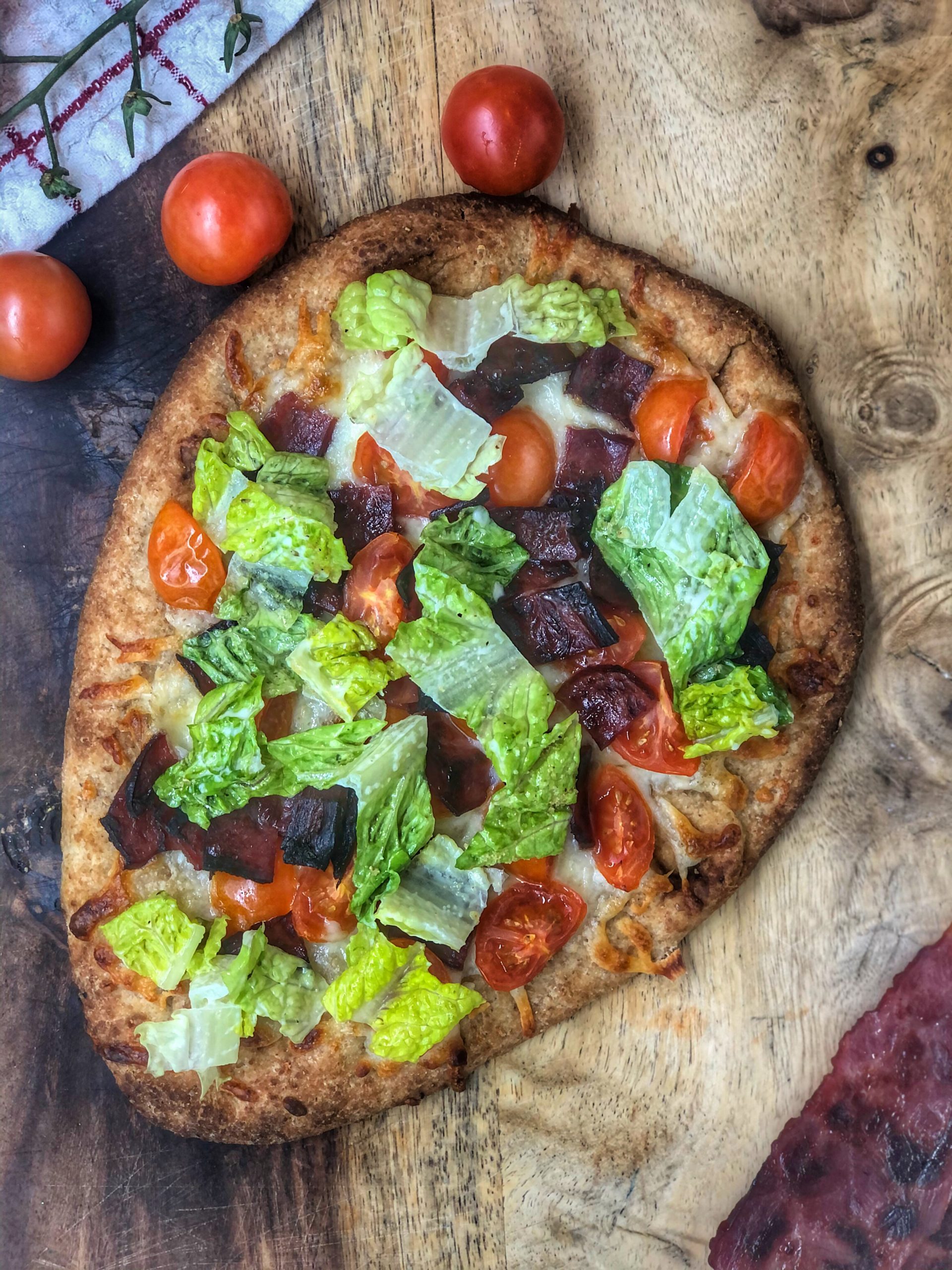 A delightful combination of your basic BLT ingredients topped onto a crispy piece of naan bread.

5. Asparagus and Mozzarella Naan Pizza!
The most flavorful Naan combo of ingredients you will find!