Here are some fantastic kid-friendly healthy snack ideas that will keep your children satisfied and your parent radar happy knowing they are getting nutrient-dense snacks inside their growing bodies. These snacks are also great for those busy adults too 😉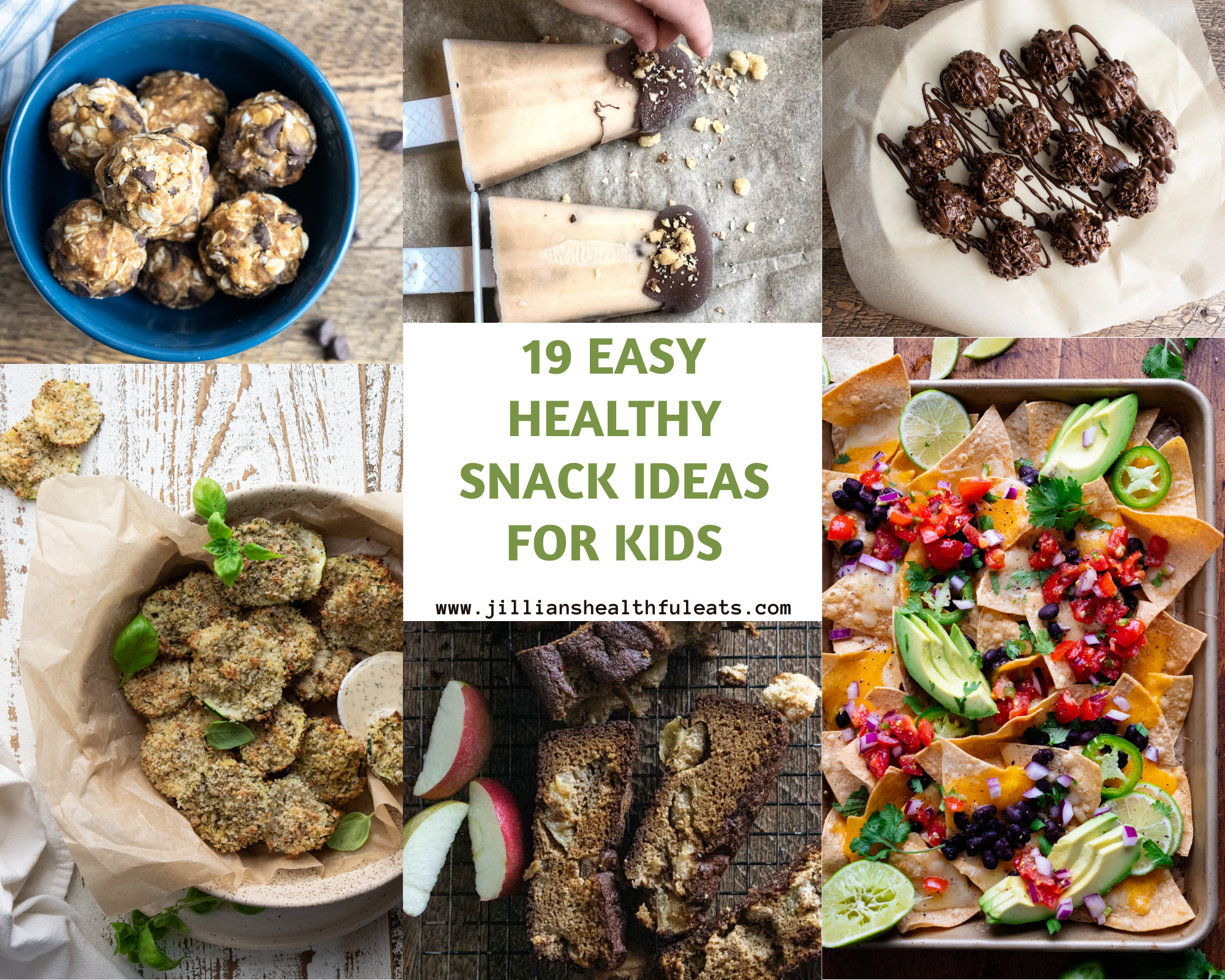 Children learn by example! If your child sees you chowing down on a bag of Doritos they are going to want to eat that. If your child sees you chowing down on carrots and hummus they are going to want to eat that. Live the life you want your child to live and eat the food you want your child to eat and most likely they will too!
It's not only children who grow. Parents do too. As much as we watch to see what our children do with their lives, they are watching us to see what we do with ours. I can't tell my children to reach for the sun. All I can do is reach for it myself. Joyce Maynard www.artfulparent.com
What makes a healthy snack
All foods and beverages that you, as a parent, decide to give to your children should be rich in nutrients, meet calorie and nutrient requirements during this critical period of growth and development and stay within limits of added sugars and sodium.
Found to be underconsumption for children in their older toddler years are vitamin D, calcium, dietary fiber, and potassium.
In the United States 41% of children or adolescents are overweight or have obesity. Youth who are obese are more likely to have health risks, like high blood pressure, high cholesterol, and impaired glucose intolerance. Anxiety, depression, and social concerns are also more likely in children and adolescents who are overweight. This is why you need to emphasize nutrient-dense food and beverage choices and encourage regular physical activity. These statements are according to the Dietary Guidelines for Americans.
Nutrient-dense foods include vegetables, fruits, whole grains, seafood, eggs, beans, peas, and lentils, unsalted nuts and seeds, fat-free and low-fat dairy products, and lean meats and poutry.
Meal Prep Snack Ideas
First of all how cute are these meal prep containers? I have a weird obsession with bento boxes and plastic containers with different compartments. I love creating different combinations of snack ideas and presenting them to my children 😉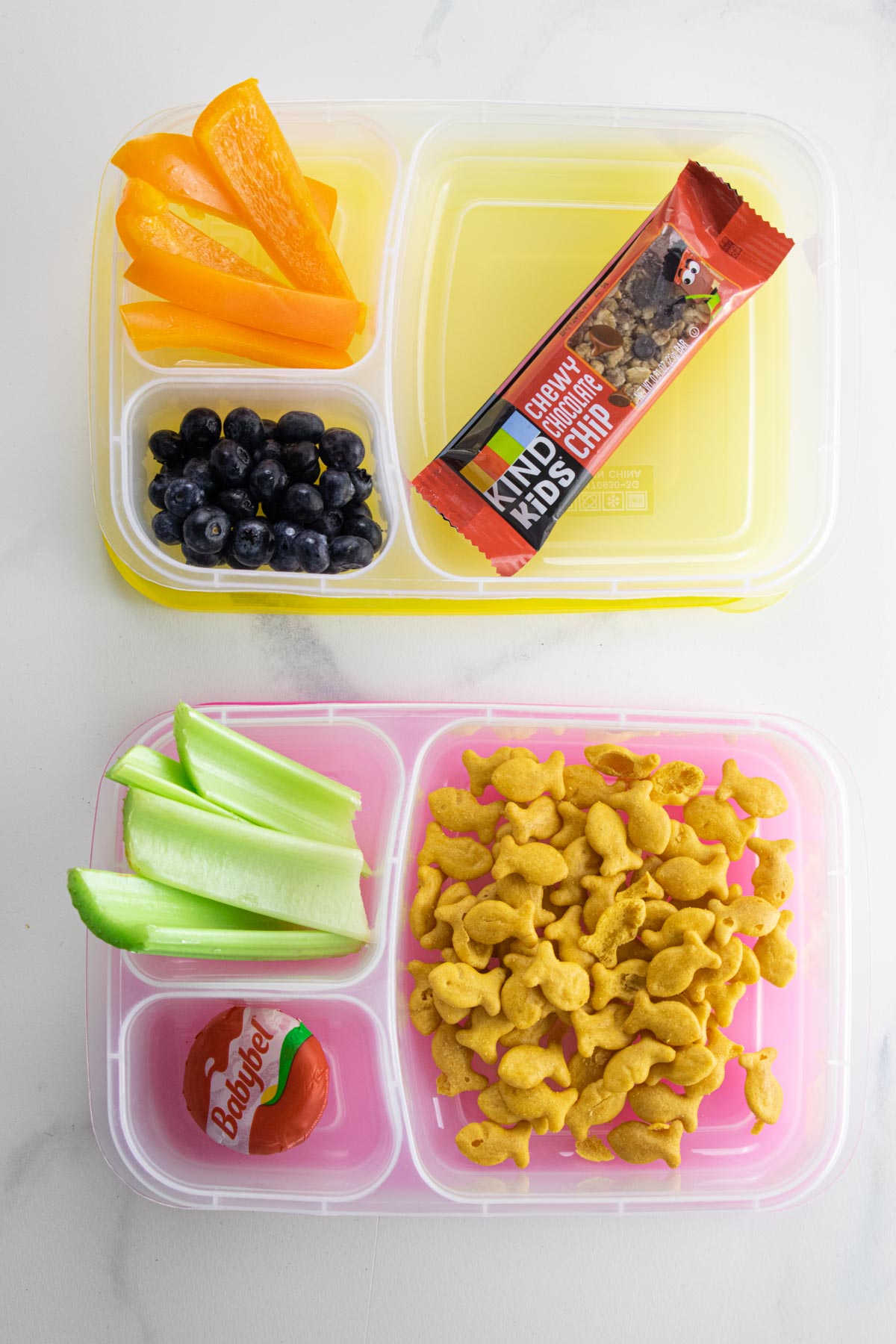 Here are few fruit and veggie snack ideas I have given to my kids that I feel are a healthy option.
Vegetables
bell peppers
sliced cucumbers
celery
tomatoes
carrots
zucchini
broccoli
Fruits
apples
peaches
bananas
blueberries
strawberries
pears
grapes
Snacks on-the-go
I know as a busy mom of three I am always grabbing and going. Here are a few of the snacks I've found along the way that aren't loaded with sodium and added sugar.
Recipe Snack Ideas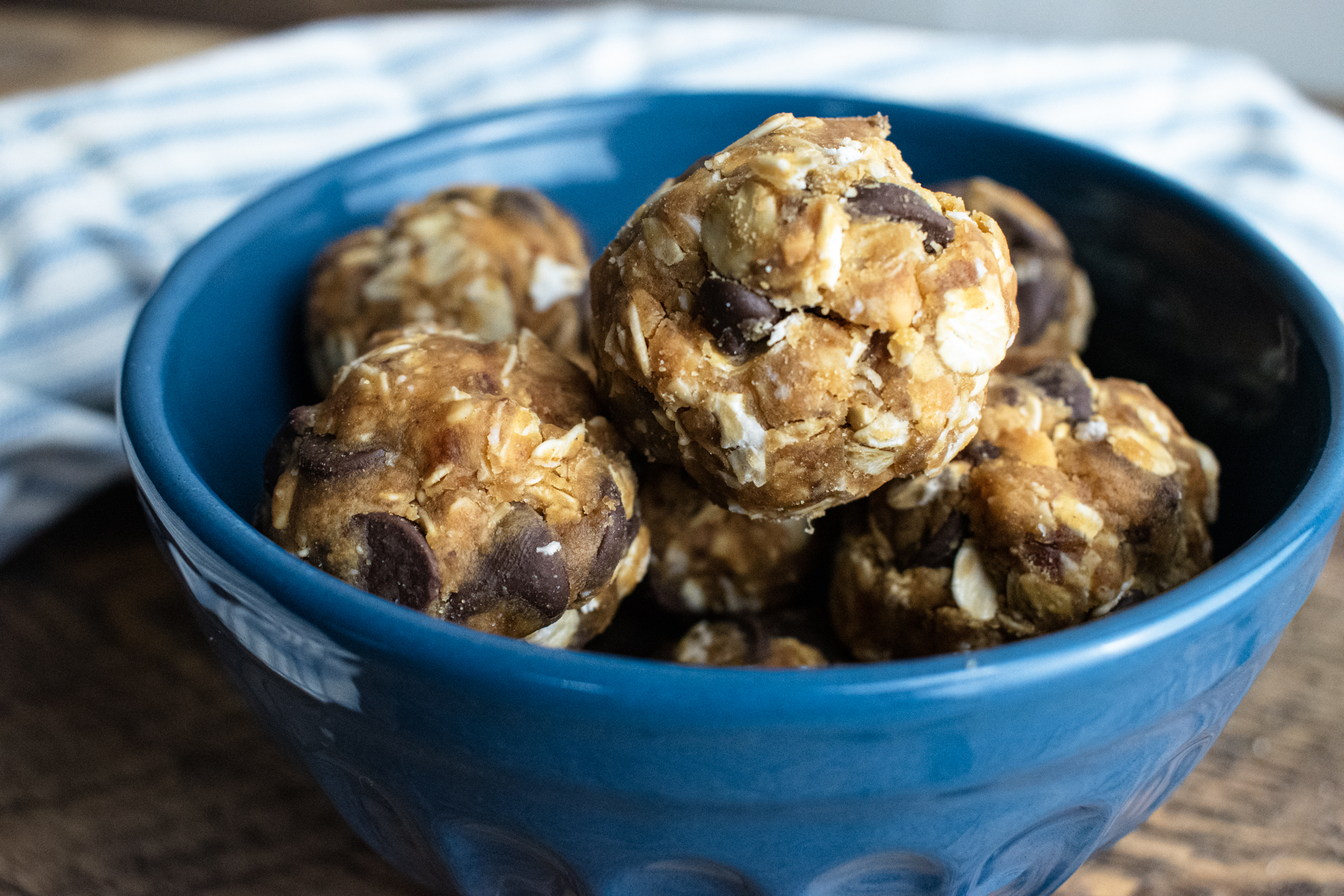 Need an afternoon pick-me-up? Don't reach for that coffee, roll with these No Bake Energy Balls instead 😉 Full of nutrients, high in protein, good carbs, healthy fats, and fiber.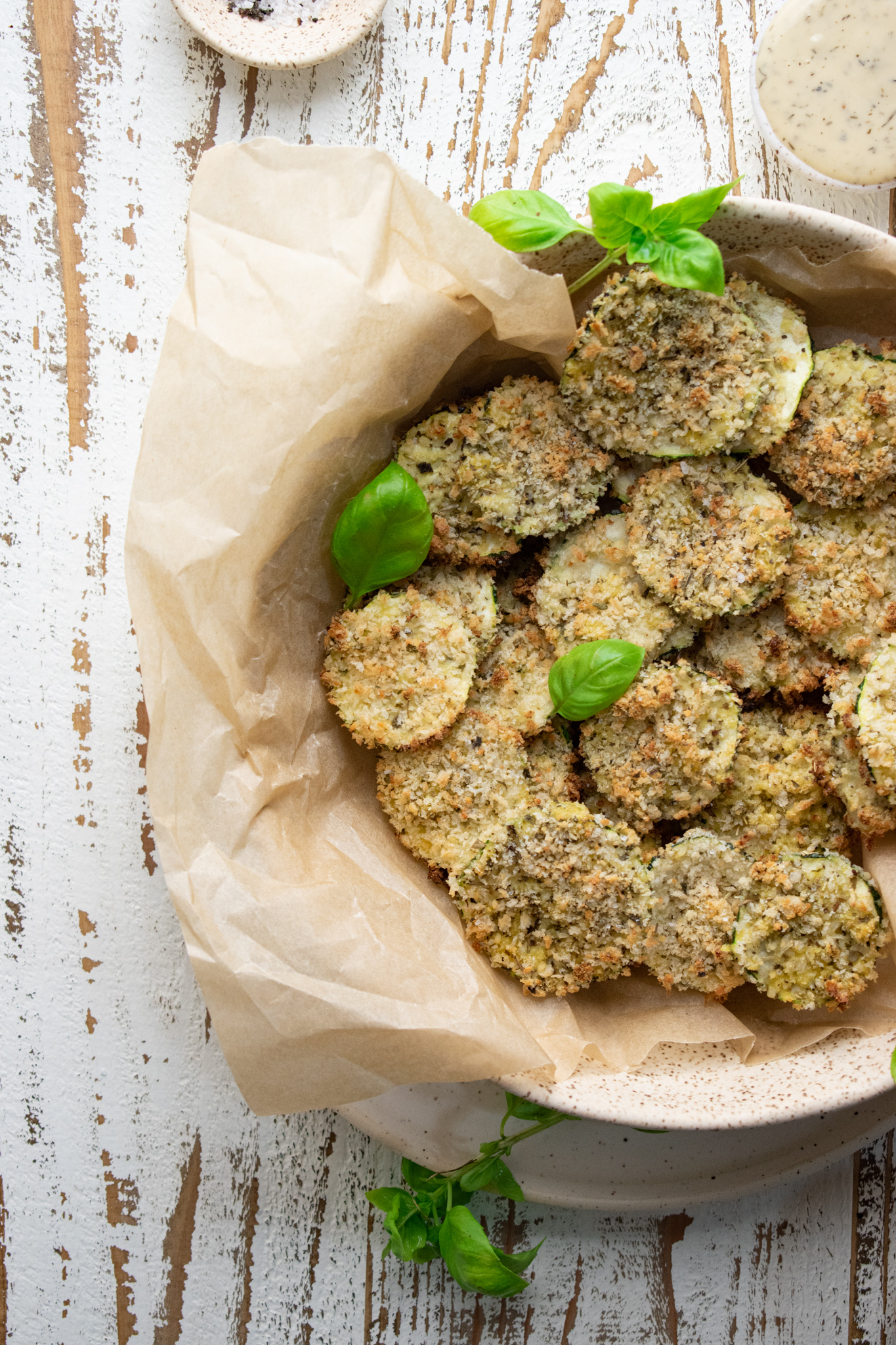 These tasty oven baked zucchini chips are crunchy, crispy, quick and easy to make and they will not last long in your house 😉
3. Homemade Crockpot Applesauce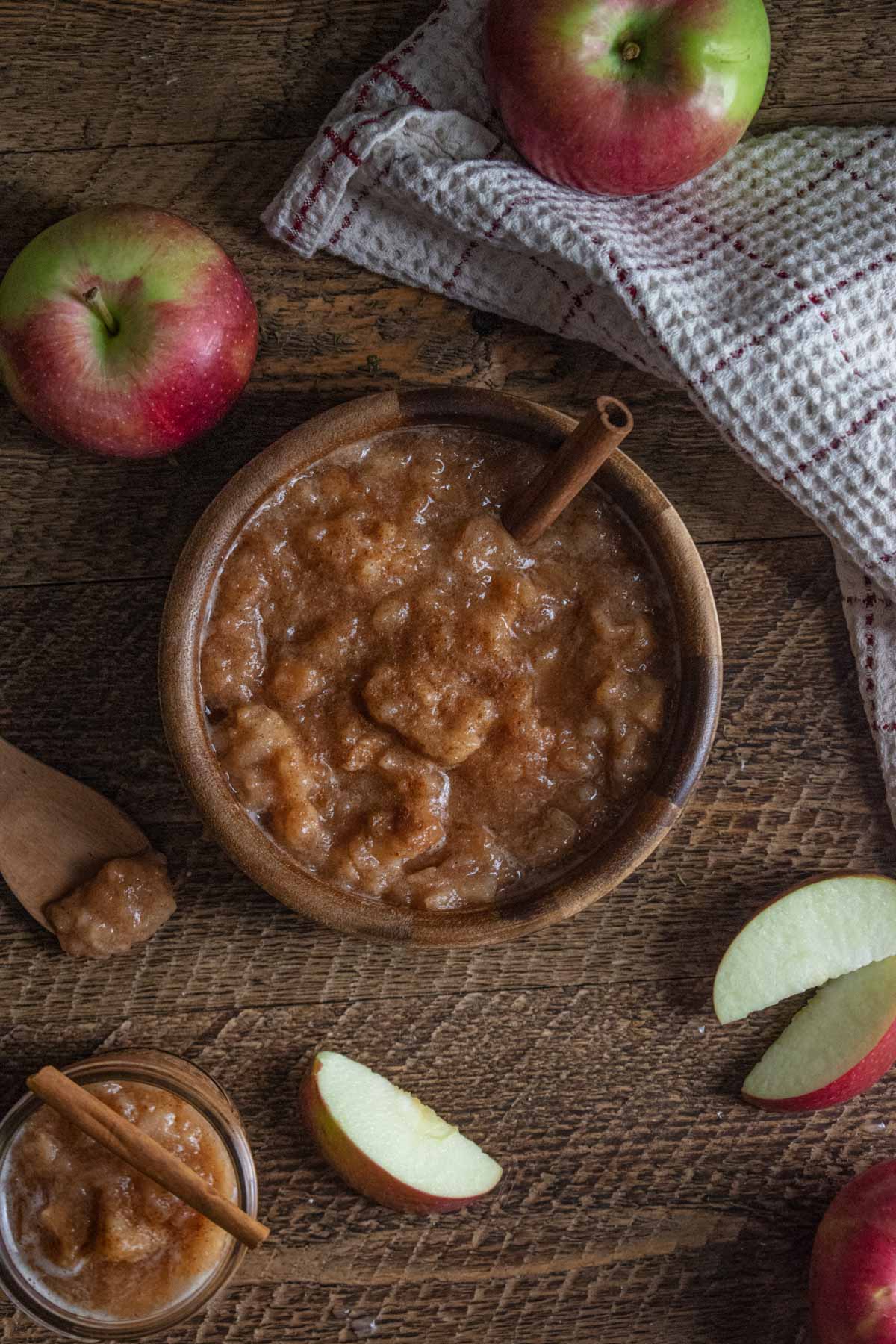 The most flavorful, sweet, tangy Homemade Crockpot Applesauce out there. Only 3 wholesome ingredients that will leave the whole family wanting more.
4. Healthy Chocolate Peanut Butter Balls
Chocolate Peanut Butter Balls have a crunchy, sweet, chocolatey goodness in each and every bite! The chocolate peanut butter combo with the oatmeal stickiness is exactly what you want for that, "One-Bite-Dessert!"
5. Superfood Cashew Goji Berry Bars from Half Baked Harvest
So much goodness and all in one bar. Aka the most perfect anytime, anywhere, snack bar or breakfast-on-the-go bar!
The most insanely delicious HEALTHY apple bread you will ever have! This apple bread is gluten-free and seriously SO moist! It has a sweet, delicious, mouthwatering taste and your whole house will smell while it's baking.
Warning: be prepared to eat the whole loaf! Yes, it's THAT good 🙂
7. Healthy Peanut Butter Cookies - from Taste of Home
Only four ingredients and one bowl are needed for these healthy peanut butter cookies. If you want to make this recipe gluten free, make sure the oat bran was made in a certified gluten-free facility.
8. Vegan Chocolate Chip Peanut Butter Granola Bars - from Rachl Mansfield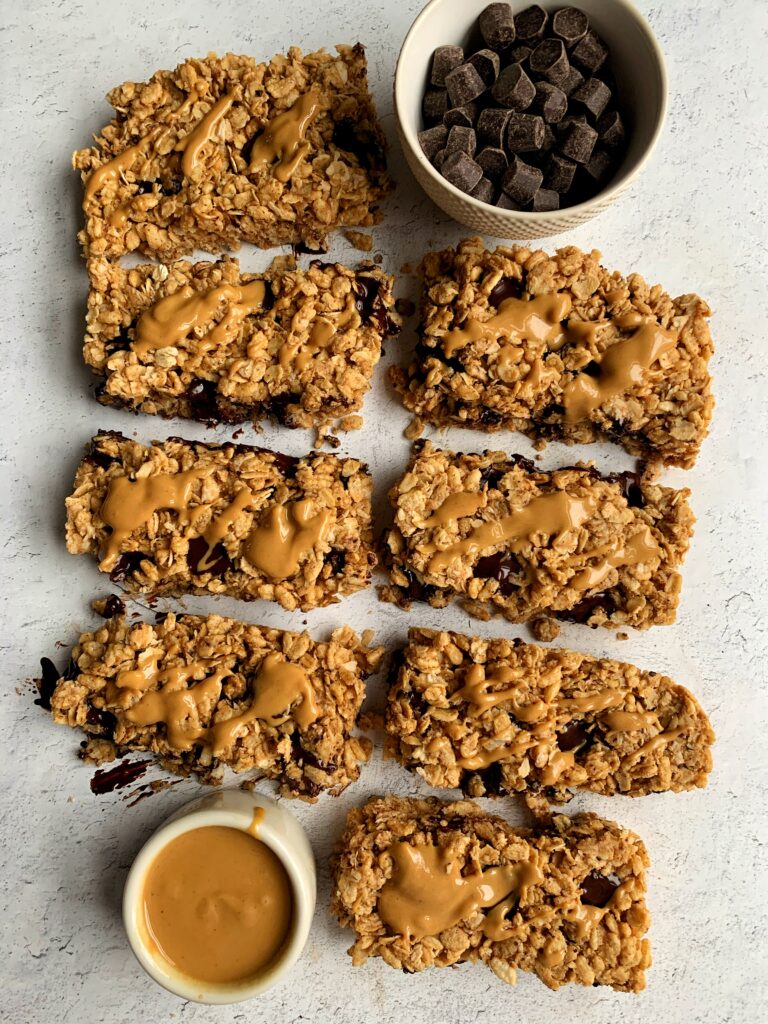 Vegan Chocolate Chip Peanut Butter Granola Bars made just 4 ingredients! These are such an easy gluten-free and homemade chewy granola bar recipe anyone and everyone loves.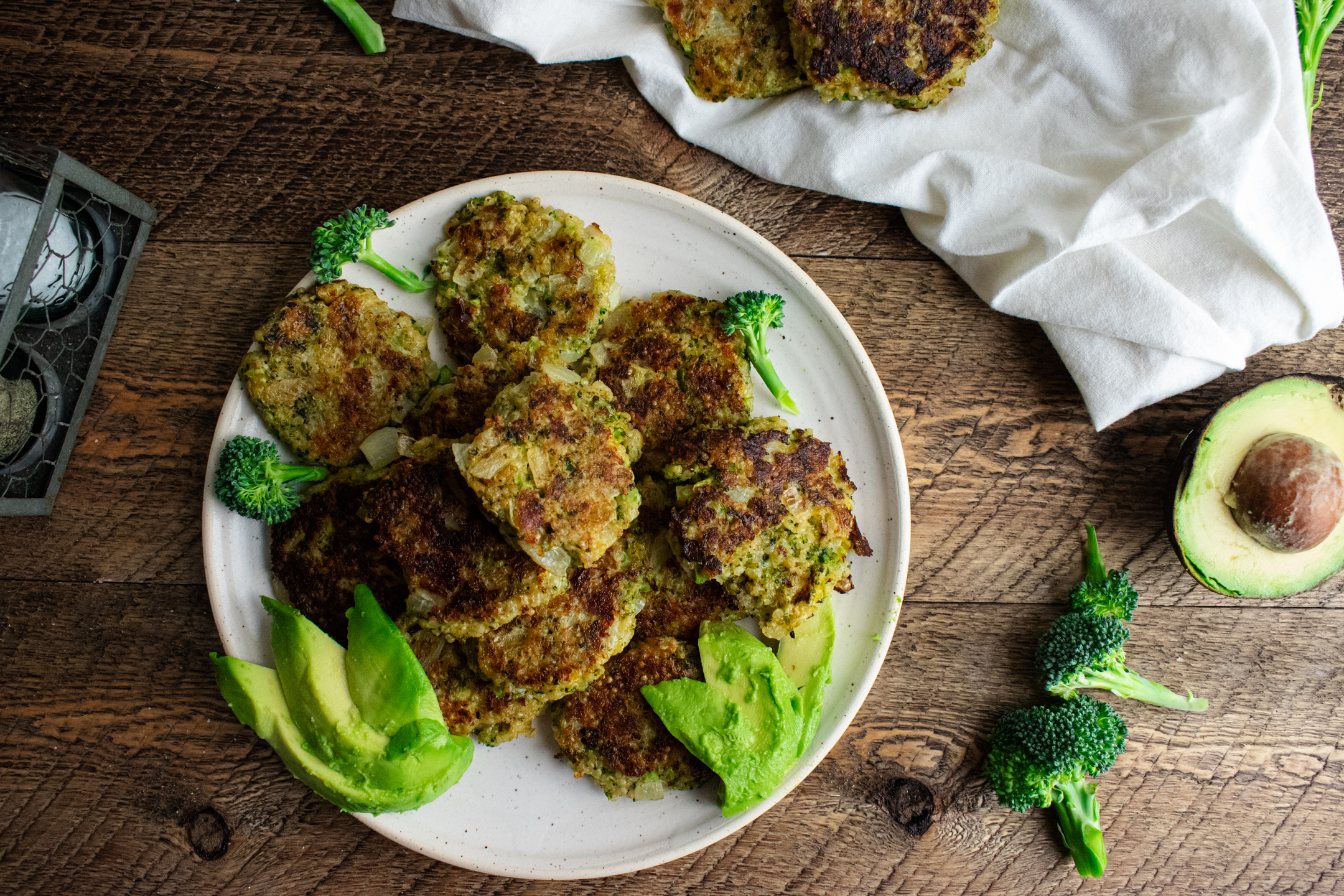 These quinoa veggie patties are delicious and any vegetarians dream! With their crispy outside and hearty, cheesy, flavorful inside you might just be making these weekly! I know I will!
10. Peanut Butter and Jelly Oatmeal Cups
These little cups of heaven have amazing flavor and are guilt free 🙂
11. Loaded Vegetarian Sheet Pan Nachos
These Loaded Vegetarian Sheet Pan Nachos are exactly what you think. Tons of flavor that explode in your mouth with each bite. Melted cheese on top that blends it all together. An easy and quick weeknight dinner or the perfect appetizer for a party!
12. Chocolate Covered Banana Peanut Butter Ice Pops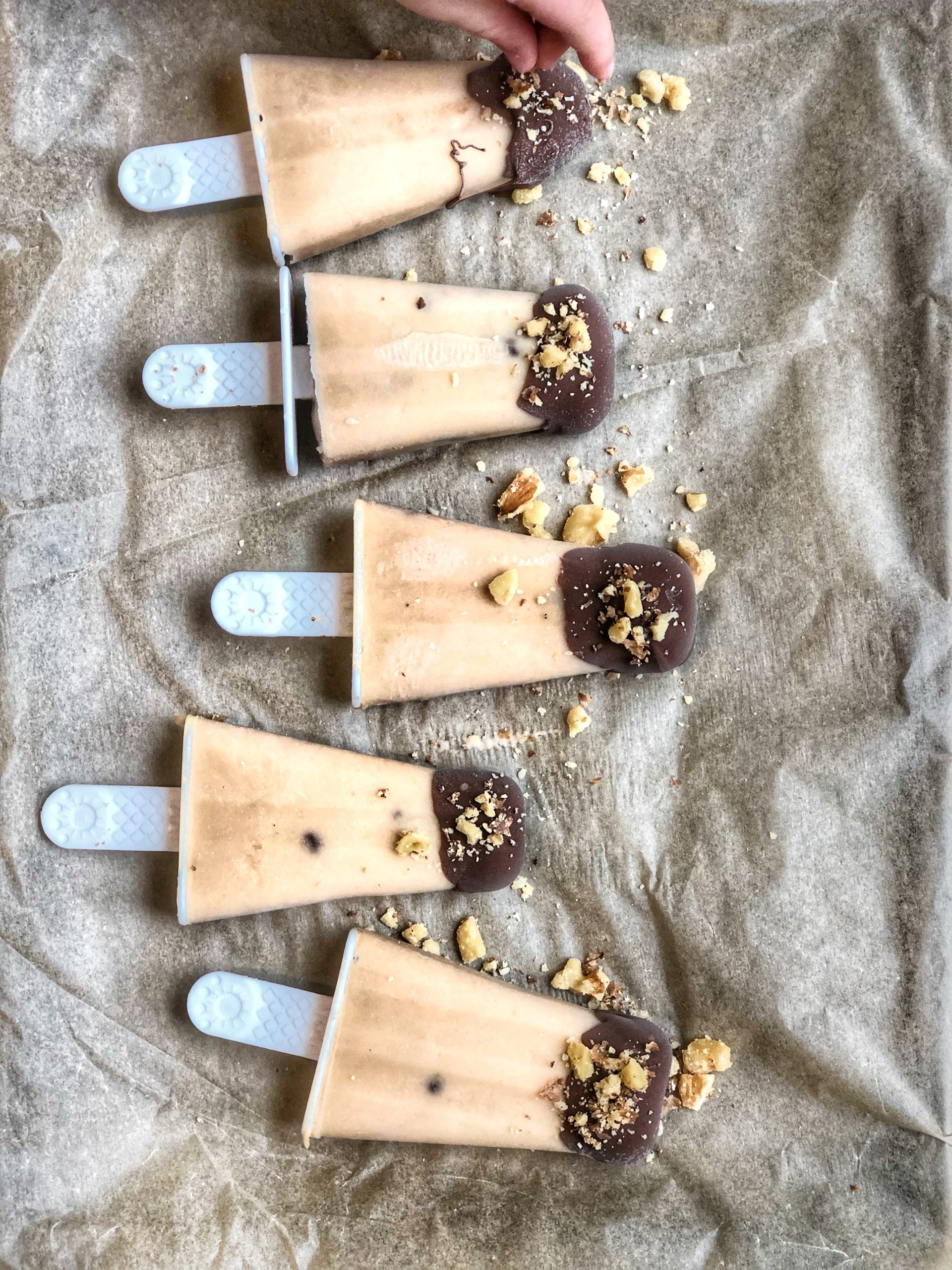 Healthy ice pops that will satisfy those sweet tooth cravings and not leave you feeling guilty
13. Flourless Banana Peanut Butter Muffins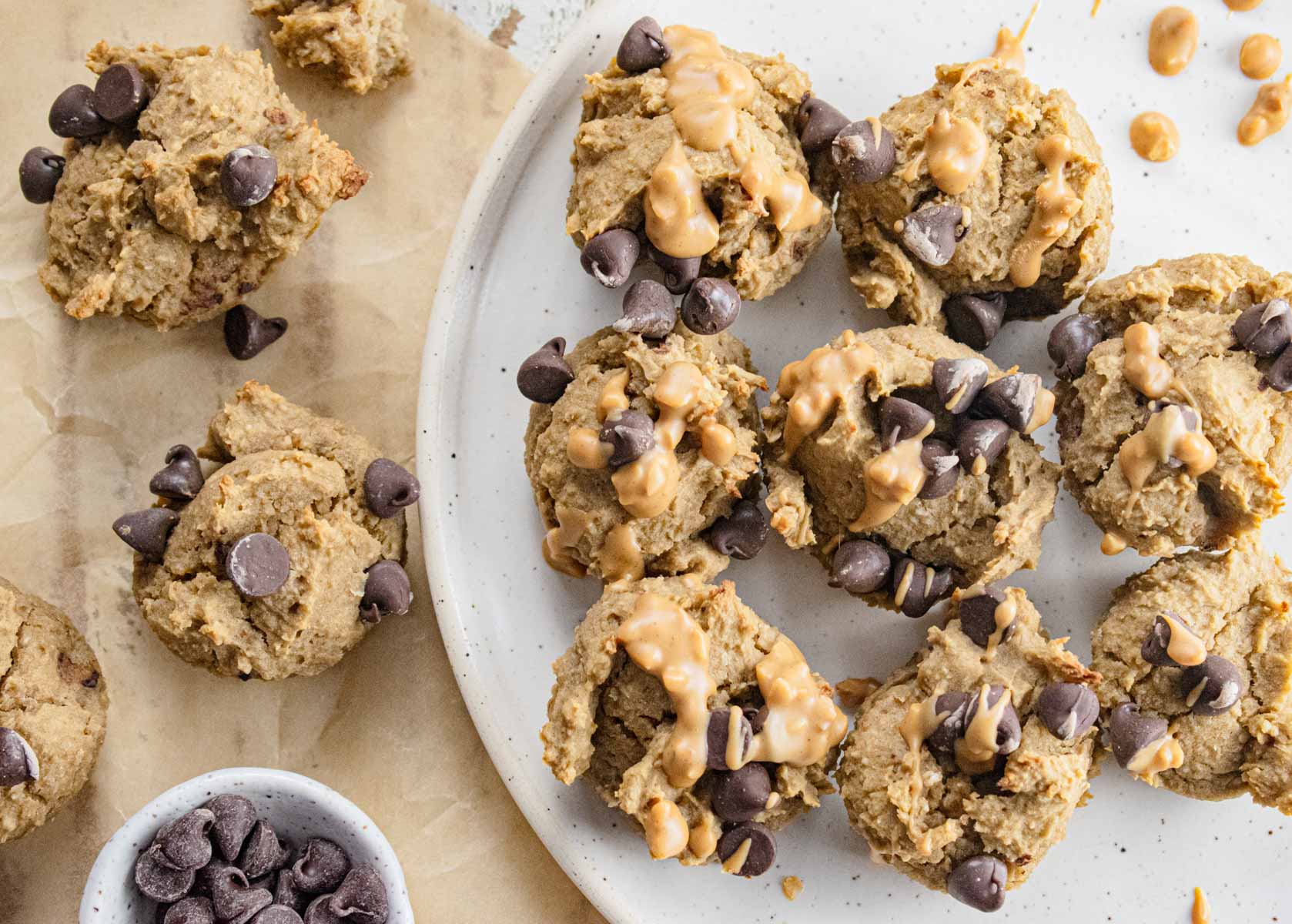 An easy and healthy snack that you can take with you and go! Made with chickpeas ;0
14. Keto Tortilla Chips from Delish.com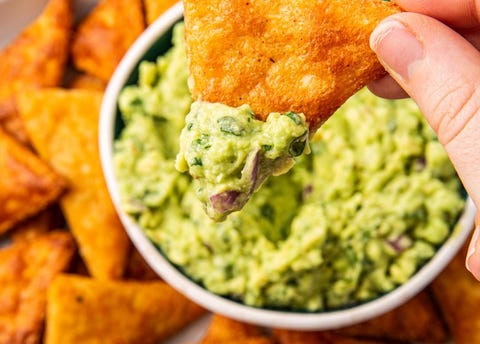 With only two main ingredients these Keto friendly chips are so easy to make! Crispy and salty it's just what we crave
15. Apple Quinoa Muffins from Cookforyourlife.org
These subtly sweet little Apple Quinoa Muffins are so moist and tasty it's hard to believe they're actually good for you.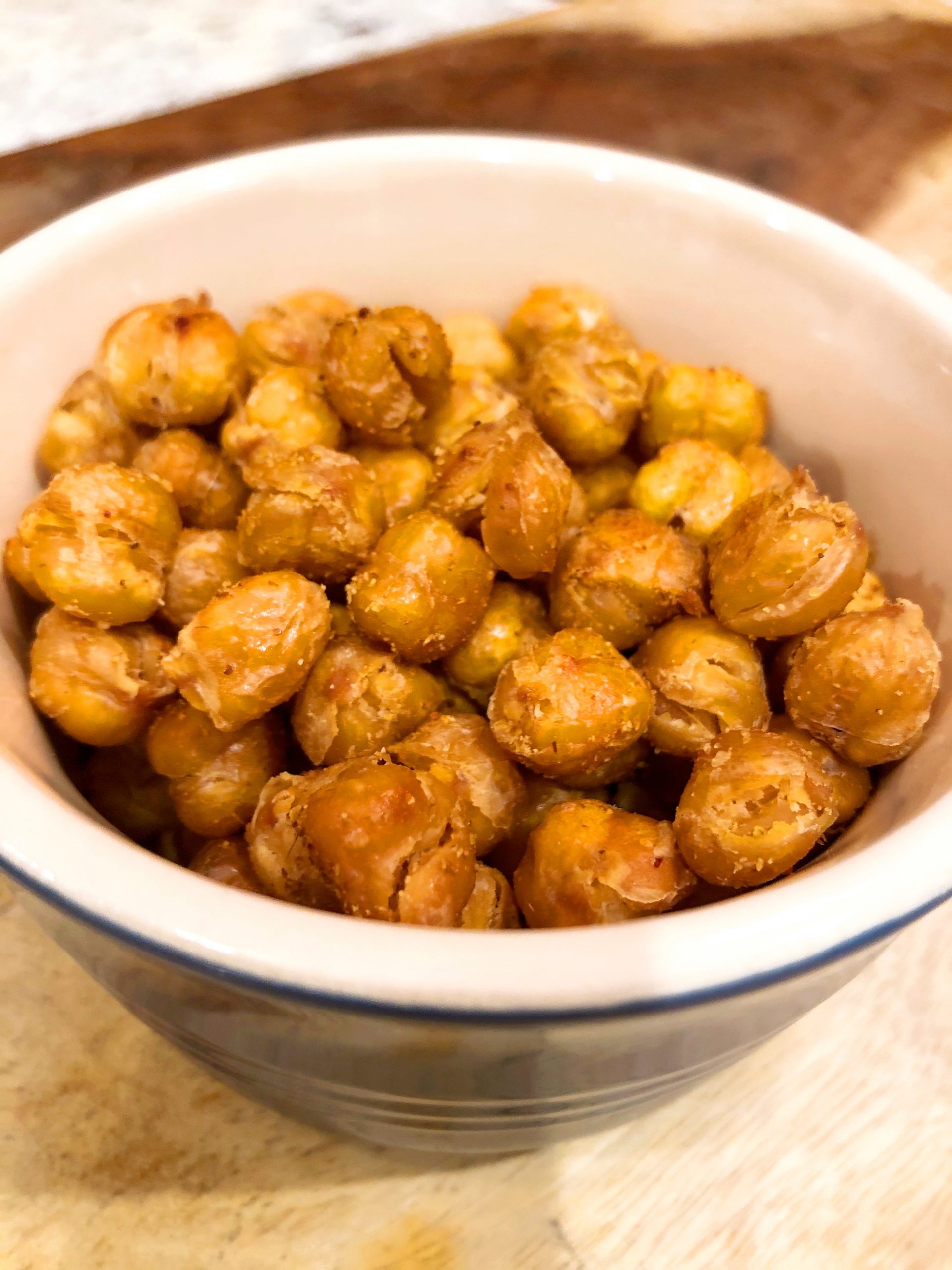 Crispy, flavorful, roasted chickpeas to satisfy any snack craving!
17. Peanut Butter, Blueberry, and Oat Energy Snacks
The perfect energy booster loaded with protein and enough carbs to keep you going!
18. Raspberry Banana Mini Muffins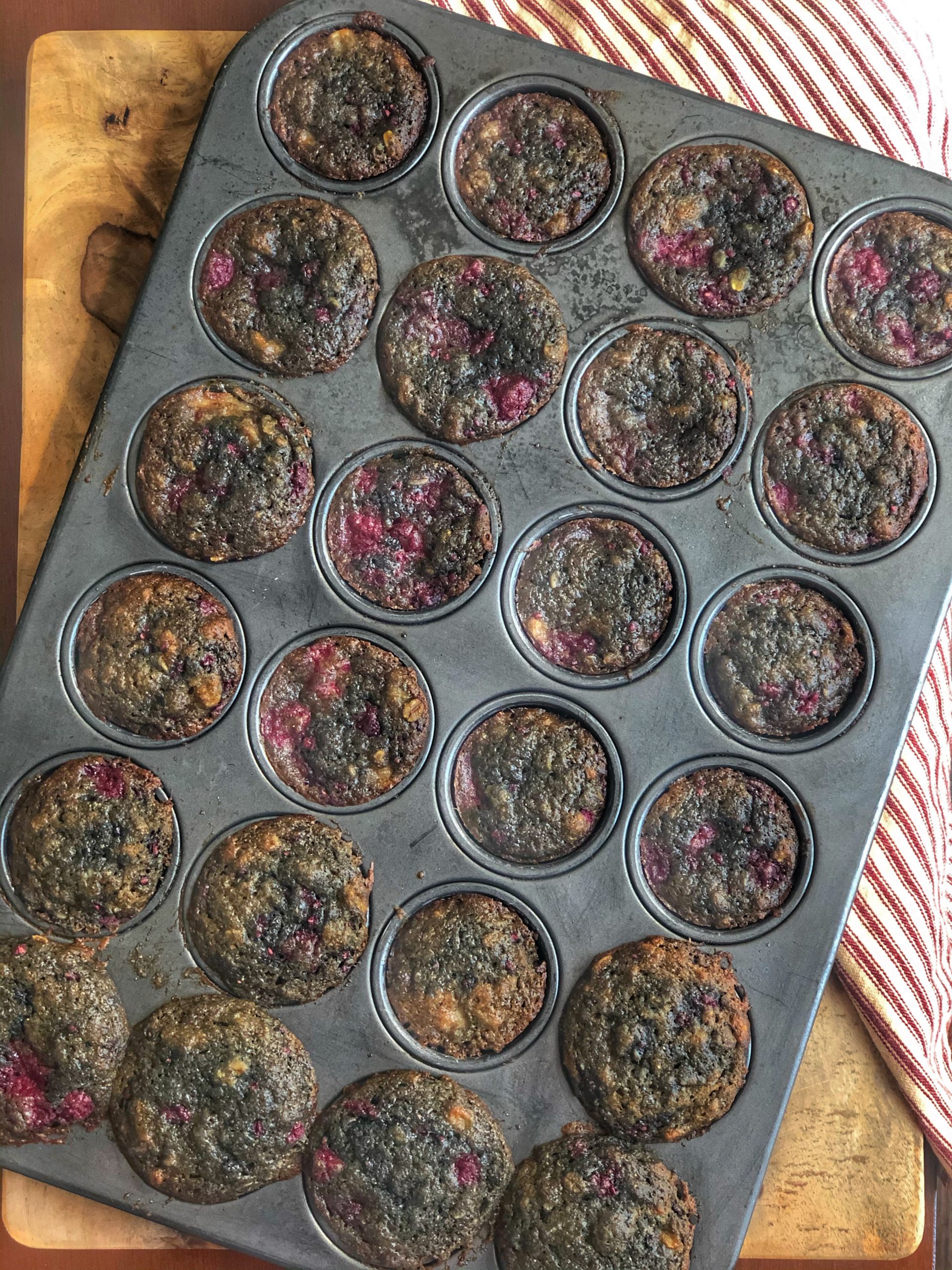 Super moist mini muffins that have a fantastic flavor of banana and raspberry with a little extra sweetness!
19. Yogurt Bites from thebestideasforkids.com
Frozen yogurt bites are the perfect healthy treat for toddlers and kids! Greek yogurt, pureed fruit, and honey is all you need for this cool treat! Choose from a rainbow of flavors and colors!
And that's it friends! If you or your kids try any of these hearty snacks and love them, let me know what you think in the comments below, I'd love to hear about it.